Tour du Mont Blanc
A classic walk through France, Italy & Switzerland
The memories of a walk on the Tour du Mont Blanc will stay with you forever! The Tour du Mont Blanc trek is demanding – climbing six passes, traversing around huge glaciers and hiking through spectacular alpine scenery – but incredibly rewarding. The Tour du Mont Blanc is a classic walking adventure and is justly famous as one of the world's best Alpine treks; every step of the way offers jaw-dropping scenery with many points of interest along the way.
Every single step offers incredible mountain scenery: unfolding panoramas of glaciers and jagged peaks, meadows with alpine cows and wildflowers, ibex, friendly marmots, verdant forest, and refuges perched spectacularly on mountain passes.
View Our Walks
Tour du Mont Blanc
8 Days
Tour du Mont Blanc
The Highlights Trip – Tour du Mont Blanc
A condensed version of Europe's classic mountain hike
Fully supported by our expert mountain guide
Jaw-dropping alpine scenery and friendly wildlife encounters
Culinary specialities and fascinating history
13 Days
Tour du Mont Blanc
The Mont Blanc Circuit – Tour du Mont Blanc
Europe's most classic mountain walk
Experience spectacular Alpine scenery
Walk with an experienced English speaking guide
Trek through three countries: France, Italy and Switzerland
13 Days
Tour du Mont Blanc
The Self-Guided Trip – Tour du Mont Blanc
Trek through France, Italy & Switzerland
Culinary specialities from each country
Experience spectacular towering mountain scenery
This self-guided hike is for a private group of 4+ people
Best time to visit
Good time to visit
Average time to visit
Closed
Locations on Tour du Mont Blanc
Explore
Chamonix
This town is dominated by the mighty Mont Blanc massif with tumbling glaciers visible from the main street. There are many attractions including the Aguille Du Midi cablecar with its stupendous views and restaurant, the glacier express railway, and whitewater rafting right in the town. Plus Europe's best selection of outdoor gear shops along its attractive streets.
CLICK ON A PIN TO REVEAL INFORMATION ABOUT THAT LOCATION
Les Houches
A small town situated at 1000m of altitude and lying at the foot of Mont-Blanc (4810m), Les Houches offers an exceptional panorama of the peaks surrounding Chamonix. The village itself boasts charming chalets, hotels and restaurants where you can savour delicious Savoyard cuisine including fondue, raclette and and hearty mountain dishes.
Les Contamines
This small picturesque village has a beautiful Baroque church in the nearby wooded valley and a Roman Bridge on the TMB Trail which leads to the Col du Bon Homme. It is surrounded by stunning natural beauty, including snow-capped peaks, lush forests, and alpine meadows. It offers breathtaking views of Mont Blanc, the highest peak in the Alps.
Les Chapieux
Les Chapieux is an idyllic hamlet and one of the last stops in France before you cross to Italy. Situated at an altitude of about 1,550m, it serves as a gateway to the stunning Mont Blanc Massif and the Tarentaise Valley. The village exudes tranquility and offers a glimpse into traditional alpine life with its charming wooden chalets and breathtaking alpine vistas.
Col de la Seigne
This pass (2516m) straddles the border between France and Italy connecting the Italian Valle d'Aosta region with France's Savoie region. If offers awe-inspiring panoramic vistas of the Mont Blanc Massif, including the imposing Mont Blanc itself, and the long valley descent to Courmayeur. The breathtaking alpine landscape, with rugged peaks, pristine glaciers, and alpine meadows stretches as far as the eye can see.
Courmayeur
This charming Italian ski town is nestled in the heart of the Aosta Valley at the foot of Mont Blanc. It provides a welcome taste of civilisation at the midway point of the trek. Courmayeur has a vibrant culinary scene, offering delicious Italian cuisine, including regional specialties like hearty pasta dishes and delectable cheeses.
Rifugio Bonatti
Named after renowned Italian mountaineer Walter Bonatti, this mountain hut is situated in a truly spectacular setting, perched at an elevation of approximately 2,025m above sea level in the heart of the Mont Blanc Massif. The welcoming hosts ensure a warm and friendly atmosphere for guests.
La Fouly
Your first stop in Switzerland lives up to the hype! The picture-perfect scenery of the Val Ferret is hard to overstate. La Fouly sits at the head of a verdant forested valley, populated by small hamlets of old Swiss wooden chalets. It is one of the most enjoyable sections of the Tour du Mont Blanc.
Champex
The charming village of Champex is ocated in the French-speaking Swiss canton of Valais and one of our overnight stops on the TMB. The village lies at 1,470m on the shore of Lac de Champex, at the foot of the Mont Blanc Massif. It is a starting point for many hikes into the surrounding mountains and huts.
Trient
Trient is a small village in the district of Martigny in the canton of Valais in Switzerland. It is the last stop in Switzerland before heading over the Col de Balme back into France. The village has retained much of its historical charm. Its traditional wooden chalets, many of which date back centuries, showcase the region's architectural heritage.
Argentière
Laidback Argentière, at the foot of the impressive Argentière Glacier, is surrounded by majestic peaks, including the iconic Aiguille Verte. In summer it's a magnet for outdoor enthusiasts, attracting hikers, mountain bikers and rockclimbers.
Travel Experts
Your Dedicated Travel Team
Exclusive Guide
GET INSPIRED
Our comprehensive Destination Guide is bursting with inspiration, travel essentials, background information and more! Essential reading to help you plan, prepare and enjoy a memorable trip in the Alps.
Tour du Mont Blanc
Get to know Mont Blanc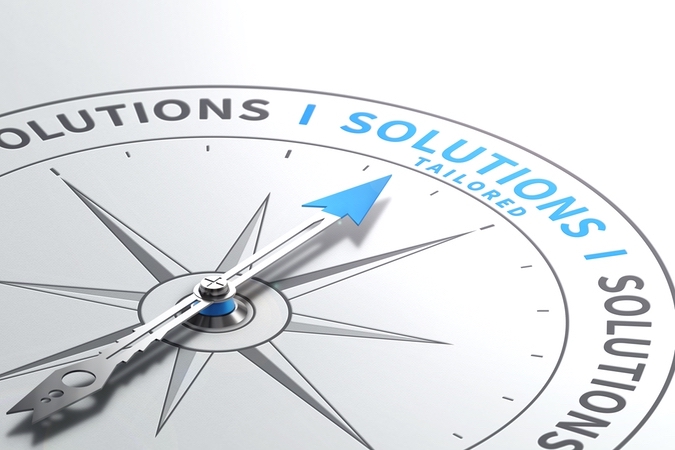 Custom trips
Private groups
If you have a group of friends or family you can request one of these trips as your own private departure. Consider a customised trip, individually tailored to your ideal walking distances and timeframes. Have a look at our tailor-made trips page on the link below and drop us a line: