SCOTLAND
WILD HIGHLANDS & REMOTE ISLANDS
Bonny Scotland is as famous for its dramatically rugged landscapes and remote islands as it is for its soul-stirring bagpipes and highland coos. It's one of the world's top hiking destinations, offering classic long-distance trails like the stunning 96-mile West Highland Way in the majestic Scottish Highlands. It's also where you can enjoy the finest island-hopping experiences in the Hebrides and the splendour of tiny isles, many of which are a breeze to get to. They are teeming with wildlife and offer stunning seascapes, romantic castles, white sandy beaches and colourful harbours.
Scotland has it all – untamed wilderness, sweeping glens, myth-soaked lochs, craggy mountains, archaeological riches, endearing cities, far-flung islands, thistles, wildflowers, forests roaming with deer and grouse, and summer midges! Warm your belly with drams of Scotch, talk about the weather, dine on haddock and chips, don a kilt, and immerse yourself in the legends of William Wallace and Rob Roy and clan warfare. Whatever you do, don't miss Scotland!
9 Days
Scotland
Arran Coastal Way – Scotland
Explore 'Scotland in miniature' – highlands and lowlands
Discover ancient stone circles and standing stones
Look for seals, deer, eagles and native wildlife
Visit local whisky distilleries
10 Days
Scotland
West Highland Way – Scotland
Hike Scotland's classic long-distance route
Experience the 'bonnie banks' of Loch Lomond, the brooding majesty of Rannoch Moor and the staggering beauty of Glencoe
Enjoy drams of whisky or a local ale in cosy inns
Climb Ben Nevis, the highest mountain in Scotland
9 Days
Scotland
Scotland's West Coast Islands
Enjoy an island-hopping adventure on the west coast of Scotland
Discover enchanting lochs, impressive castles and stunning seascapes
Experience easy hiking and indulge in tasty local produce
Expect wildlife aplenty, including seals, sea eagles and otters
Best time to visit
Good time to visit
Average time to visit
Closed
Locations in Scotland
Explore
Glasgow
Glasgow is Scotland's biggest city and where your adventure begins. It is a cosmopolitan and modern metropolis with an ornate historical facade, eclectic mix of trendy shopping malls, gothic architecture and concert halls. You can see Glasgow's glorious past and exciting future on the River Clyde – the city straddles the waterway and there are plenty of striking modern structures along its banks.
CLICK ON A PIN TO REVEAL INFORMATION ABOUT THAT LOCATION
Milngavie
Milngavie is a charming and picturesque suburb on the outskirts of Glasgow. It is the official start point of the West Highland Way. The town centre is characterised by a charming, pedestrian-friendly high street lined with shops, cafes, restaurants, and boutiques.
Drymen
The vibrant village of Drymen sits in the hills at the western end of the Campsie Fells, overlooking the Endrick Water as it nears Loch Lomond. It has a great atmosphere and is a lovely location to spend your first 2 nights.
Rowardennan
Rowardennan is a small picturesque village situated on the eastern shore of Loch Lomond. You'll find a lot of daytrippers basking up here on a sunny day.
Inverarnan
You're truly in the Scottish Highlands now! Inverarnan is situated at the south end of Glen Falloch, on the shores of the River Falloch. It is a popular start point for climbers wanting to bag the Munros to the north of Loch Lomond.
Tyndrum
Tyndrum is a small village situated 5 miles north of Crianlarich in the heart of the hillwalking country around Glen Lochy.
Glencoe
In the heart of the Highlands, Glencoe is known for dramatic mountains, rare beauty and its haunting history. The amazing views of Buachaille Etive Mor dominate, and can be enjoyed from the hotel with a local ale or whisky in your hand!
Kinlochleven
To reach the small village of Kinlochleven you need to tackle the biggest ascent of the West Highland Way – the Devil's Staircase. At the top of the pass (547m) you will be rewarded with stunning views of Glencoe and Loch Leven.
Fort William
Fort William is the official end point of the West Highland Way, marked by a sign and a statue of a weary walker resting on a bench. You'll be a bit tired but happy – and there are several pubs within easy walking distance!
Ben Nevis
At 1,344m above sea level, the hike up Ben Nevis starts pretty much at sea level, so every bit of elevation is hard-earned. On a clear day you can see for miles, as Ben Nevis towers above all of the surrounding peaks. It's a stunning place to end your trip.
Isle of Iona
The Isle of Iona is one of the most beautiful and serene islands in the Hebrides, known for its ancient monastic ruins and a revered abbey. The beauty and history of this evocative and atmospheric island will stay with you long after you have departed.
Isle of Ulva
Located just off Mull's west coast, the Isle of Ulva receives few visitors and has a population of less than 20 full-time residents. It's a fascinating island with rich wildlife and history.
Isle of Mull
The Isle of Mull is well known for its wildlife and the colourful and picturesque island capital of Tobermory is an ideal location from which to make the very most of your wildlife watching. Tobermory was built as a fishing port in the late 18th century. It is a picture-postcard of a place with brightly painted buildings along the main street and woodland-fringed hills.
Isle of Kerrera
This little island, which has about 100 residents, is truly one of Scotland's hidden gems. It's best known for the ruined Gylen Castle built in 1582. Access is via a small passenger boat across the Sound of Kerrera. There is a superb circular hike covering the southern half.
Kilmartin Glen is considered to have one of the most important concentrations of Neolithic and Bronze Age remains in Scotland! The remarkable valley is home to over 350 ancient monuments – standing stones, burial sites, rock carvings and more – which date back over 5,000 years.
Isle of Arran
At around 20 miles long and 10 miles wide, Arran is not a large island but it packs so much into this little space that it's referred to as Scotland in Miniature. When visitors think of Scotland, they conjure up images of mountains, castles, waterfalls, distilleries and stone circles. The Isle of Arran has every single one of these and much more!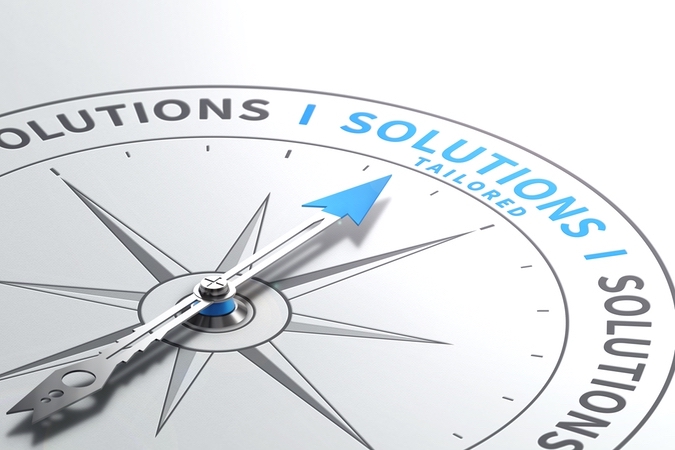 Not quite what you're after?
Tailor-made trips
If you don't see the exact trip you're looking for then consider a customised trip, individually tailored to your ideal walking distances and timeframes. Have a look at our tailor-made trips page on the link below and drop us a line: