Coast to Coast
Walking England's wild side
The Coast to Coast Path meanders through three of England's most beautiful national parks: the world-famous scenery of the Lake District, the gorgeous Yorkshire Dales and the exquisite wide open expanses of the North Yorkshire Moors. It's an epic walking adventure that passes by stunning lakes, over rugged mountains, moors and dales and through charming rural villages.
England's iconic Coast to Coast has been adapted over time, but the essence remains the same: an adventurous ramble that takes you from the Irish Sea at St Bees in Cumbria across the Pennine Hills and Yorkshire Moors to embrace the North Sea at Robin Hood's Bay.
Along the way, you'll savour majestic mountain top views, stunning fells and dales and the most glorious tarns and becks in northern England. Enjoy countless small rustic villages, charming sheep and plenty of warm, welcoming inns and pubs. We've built up long-standing relationships with every host, so we know you'll love every character-filled B&B carefully chosen by us for their welcoming greeting and comfortable rooms.
And, like every other iconic long-distance walk, the Coast to Coast Path gives you the opportunity to meet fellow walkers from all over the world, share a laugh and a beer and undoubtedly pour over your map and guidebook one more time, just to double check you're on the right path!
View Our Walks
COAST TO COAST PATH
Best time to visit
Good time to visit
Average time to visit
Closed
Locations on the Coast to Coast
explore
St Bees
This small town on the Cumbrian coast is the official starting point of the Coast to Coast walk. Tradition dictates that walkers start the route on St Bees beach by getting their feet wet and collecting a pebble. You do the same on the other side at the North Sea in Robin Hood's Bay.
CLICK ON A PIN TO REVEAL INFORMATION ABOUT THAT LOCATION
Ennerdale Bridge
At Ennerdale Bridge you will catch your first glimpse of the beautiful and breathtaking Lake District National Park, which features 16 major lakes and numerous fells. The landscape is spellbinding!
Rosthwaite
The charming village of Rosthwaite is known for its picturesque landscapes, including the Borrowdale Valley, which is considered one of the most beautiful valleys in the Lake District. The village is also home to the River Derwent.
Grasmere
Grasmere is one of England's prettiest and most-loved villages. Home to poet William Wordsworth whose gravesite lies at the local church ground, and the famous Sarah Nelson gingerbread, spend your rest day exploring all its delights. There are plenty of tea shops where you can tuck into home-made cake and scones, or visit one of the many adventure stores for any last minute hiking supplies. If you have time take a tour of Dove Cottage and Wordsworth museum on the town's outskirts where you can immerse yourself a little in his day-to-day life.
Patterdale
Patterdale is a lovely village with a serene location at the head of Ullswater Lake; it's well worth a stroll out in the evening before you call in at one of the local pubs or hotels for dinner. The local shop here is a mine of information and supplies for Coast to Coast walkers so it's worth sticking your head in.
Kidsty Pike
Kidsty Pike (780m) is the highest point of the Coast to Coast Path. After you've reached the summit, you descend to quiet Haweswater Lake in the valley below. Haweswater is the most remote of the lakes and has a markedly different feel to the central lakes.
Orton
The pretty village of Orton has amongst its attractions Kennedy's chocolate factory – a wonderful treat for those inclined to sweet tastes after your walk; they even have a Coast to Coast chocolate bar!
Kirkby Stephen
Kirkby Stephen is a lively market town. It's well worth exploring if you have time. When you eave the sheltered valley of Kirkby Stephen the Coast to Coast path takes you into the wild moors of the Pennine mountain range – the spine of northern England.
Keld
The tiny hamlet of Keld sits at the head of the Swaledale Valley and has many waterfalls and old stone barns. In the mid-19th century it was the heart of a thriving lead mining industry. You'll reach it after you've passed the Nine Standards Rigg – an arrangement of dry stone obelisks whose purpose remains a mystery.
Reeth
Reeth has a variety of pubs and tea shops to recuperate after your day's walk, plus a fine village green to sit in if the weather is fine.
Richmond
Richmond is an attractive market town and one of the Coast to Coast's busiest towns. It has its own Norman castle dating back to the 11th century, a wonderful Georgian theatre, and cobbled market square from which lead many winding alleys known locally as 'wynds'.
Danby Wiske
The tiny village of Danby Wiske has a Norman church, village green and single pub.
Ingleby Arncliffe
Treat yourself to coffee and cake at the Joiners Shop Cafe in the idyllic village of Ingleby Arncliffe. It has delicious coffee specialties from all over the world and is a haven on the Coast to Coast.
North York Moors
The beautiful North York Moors are famed for the heather-clad moorland, most spectacular in the late summer when it magically lights up the landscape in a fiery blanket of bright pinks and purples.
Blakey Ridge
High on remote Blakey Ridge you can take in the surrounding expanses as you meander into the Esk Valley and pass the medieval stone markers of Young Ralph and Fat Betty. The Lion Inn, a 16th-century freehouse, is located at the highest point of the North York Moors National Park and offers breathtaking views over the valleys of Rosedale and Farndale.
Egton Bridge
Egton Bridge is a favourite on the Coast to Coast. This is the area where the TV series 'Heartbeat' was filmed and it corresponds to most people's expectations of timeless English rural life.
Robin Hood's Bay
Robin Hood's Bay is a charming village of red roofed houses and narrow alleyways clustered around a fine harbour. You can celebrate the end of your crossing of England with a drink at Wainwright's Bar and, as tradition dictates, dip your toes into the North Sea and throw away the pebble you've carried from St Bees!
Exclusive Guide
Coast to Coast
Wainwright's iconic Coast to Coast Path passes through glorious scenery in three of England's best national parks – the Lake District, Yorkshire Dales and North York Moors. There are countless small villages, majestic views and warm, welcoming pubs to break your journey. Find out all you need to know in our free Destination Guide bursting with inspiration, travel essentials, practical information and more!
COAST TO COAST
Frequently Asked Questions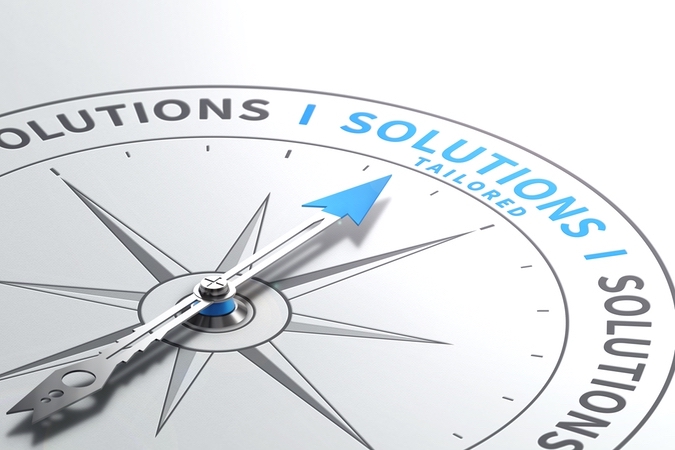 Not quite what you're after?
Tailor-made trips
If you don't see the exact trip you're looking for then consider a customised trip, individually tailored to your ideal walking distances and timeframes. Have a look at our tailor-made trips page on the link below and drop us a line: