difficulty
Challenging - Strenuous
Overview
The Slow Walk
Take it slow. Wainwright's famous 303km walk across rural England is to be savoured. Meander your way across the much loved Lake District, Yorkshire Dales and North York Moors national parks. Immerse yourself in village life, visit quaint tearooms and traditional pubs. Take your time. Stroll country lanes, gentle pathways, drink in soaring views, pick wild summer fruits or indulge yourself in grouse filled wild moorlands. Whatever you do, do it slowly.
This walk is for those seeking a closer connection with nature and the opportunity to slow down, and immerse yourself in the great outdoors. We want you to relax, take your time and discover the simple joy of taking it slow as you walk through the diverse and stunning beauty of the English countryside.
Appreciate having time to talk with locals, sit back and watch village life and relish the magic of making memories away from the distractions of modern life. The enjoyment can be in the small things, like wildflowers in a field, the beautiful architecture of a dry-stone wall, the sound of birdsong, perhaps even the exhilaration of being caught in a rainstorm. After all, there's nothing quite like a hot shower followed by a delicious meal, relaxing and enjoying the cosiness of a traditional English pub.

We are Australia's most trusted company for walking the Coast to Coast Path. We have always booked our arrangements directly and selected the best accommodation.
Highlights
Get Ready For
Lake District hiking guide to help you explore one section of the trail

Expect a good old fashioned adventure, not everyone walk across a country!

Discover why people love northern England's wild dramatic national parks

Take you time to meander in nature and enjoy life in the slow lane 

Relax and enjoy the ambience of your character-filled accommodation 

Soak up the history – we don't have many 16th century pubs in Australia!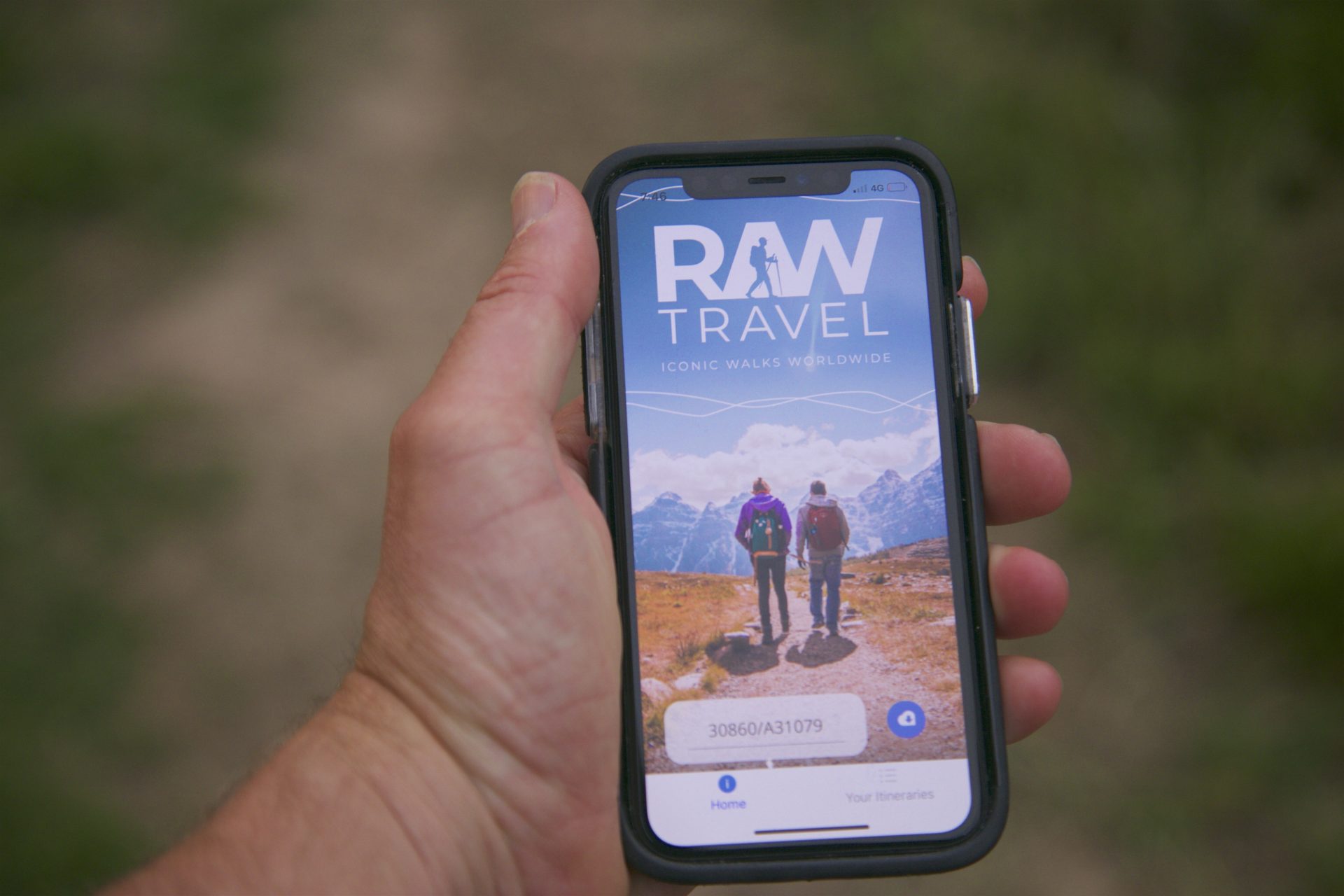 Navigation app
FINDING YOUR WAY
Our unique RAW Travel walking app has been designed to help you navigate easily on the Coast to Coast Path. Simply download your map with the unique link we send you and you'll be able to follow your route with ease, showing your location in real-time without any internet connection needed or cumbersome pages of notes. The app has many great features: it shows the location of each night's accommodation, weather forecasts localised for your overnight stops, plus important reminders, safety information, videos and emergency contact details. It also has a unique audio feature that can tell you about places and points of interest as you approach them on the trail.
Inclusions
What's included?
Included
Hassle-free walking with exclusive use of RAW Travel's specifically designed Coast to Coast navigational hiking app

Your own personal Lake District guide for one day of the walk

22 nights' accommodation in warm character-filled country inns and B&Bs – all hand-selected by our team

Fresh fruits, yoghurts, cereals or a traditional hearty English breakfast to support you each day on the trail

Daily luggage transfers (max 20kg per person)

Coast to Coast guidebook

Advice and support from our experienced Coast to Coast team
Carbon offset for your trip and a native tree planted for every walker
Excluded
Single supplement $1250 extra
Travel insurance
Flights
Preparation
Self-Guided Walking
This self-guided walking tour requires individuals to use problem-solving skills, be adaptable and have a keen eye. It is recommended that you are comfortable map reading, referring to route notes.You'll have our use of our exclusive navigation app, which will help you find your way. If this is your first self-guided trip, after the first couple of days you will get the hang of it as the vast majority of our first-time travellers attest. The freedom of a self-guided trip is something that, once experienced, is sought time and time again
Solo hikers
single supplements
If you are a solo hiker travelling on your own you will need to pay a single supplement for your room, plus there is also an additional 'solo hiker' luggage transfer cost charged by our local suppliers to cover the cost of transferring 1 bag as opposed to multiple bags.
Exclusive Guide
get inspired
Wainwright's iconic Coast to Coast Path passes through glorious scenery in three of England's best national parks – the Lake District, Yorkshire Dales and North York Moors. There are countless small villages, majestic views and warm, welcoming pubs to break your journey. Find out all you need to know in our free Destination Guide bursting with inspiration, travel essentials, practical information and more!
Similar walks
Coast to Coast and UK walks
TRIP date selection
when would you like to travel?
Please select your preferred dates for on-demand trips or select a scheduled date for group departures. If you have booked a self-guided trip please understand that because your trip date is on demand and we must check availability of all properties on your chosen dates before it can be fully confirmed