difficulty
Challenging - Strenuous
Overview
Lakeland Ramble
Dip your toes into the Irish Sea before setting off to walk the first 82 miles of Wainwright's famous Coast to Coast walk from St Bees to the quaint Yorkshire Dales market town of Kirkby Stephen. Traverse the dramatic landscapes of the Lake District through rugged fells and dales while passing by majestic lakes and pretty lakeland villages.
Wander through Rosthwaite, Patterdale and poet William Wordsworth's much loved Grasmere where you can explore the Wordsworth Museum and the famous Sarah Nelson's Gingerbread Shop. Look for shy red squirrels along the quiet banks of Haweswater before entering the rolling hills and pretty moorlands of the Yorkshire Dales, ensuring you stock up on plenty of chocolate at Kennedy's Fine Chocolates in Orton.

We are Australia's most trusted company for walking the Coast to Coast Path. We have always booked our arrangements directly and selected the best accommodation.
Highlights
Get Ready For
Hidden trails and tarns with your own Lake District hiking guide for 1 day
Stunning diverse scenery including dramatic lakeland panoramas
Climb the highest point of the Coast to Coast at Kidsty Pike (784m)
Relax and enjoy quaint B&Bs and quintessential English pubs
Walk across the Lake District and Yorkshire Dales national parks

Delight your taste buds with Sarah Nelson's famous gingerbread in Grasmere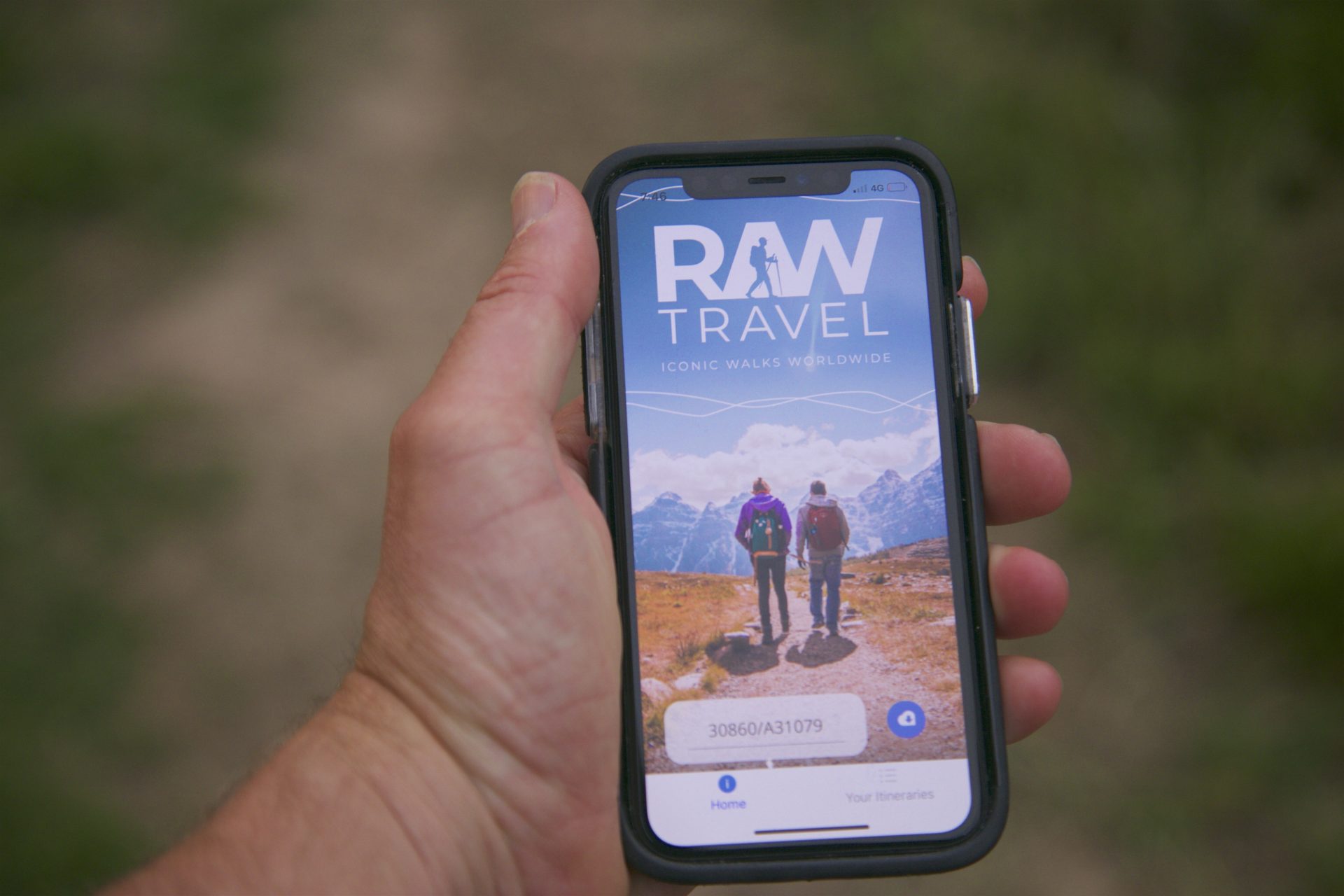 navigation app
finding your way
Our unique RAW Travel walking app has been designed to help you navigate easily on the Coast to Coast Path. Simply download your map with the unique link we send you and you'll be able to follow your route with ease, showing your location in real-time without any internet connection needed or cumbersome pages of notes. The app has many great features: it shows the location of each night's accommodation, weather forecasts localised for your overnight stops, plus important reminders, safety information, videos and emergency contact details. It also has a unique audio feature that can tell you about places and points of interest as you approach them on the trail.
Inclusions
WHAT'S INCLUDED?
Included
Hassle-free walking with exclusive use of RAW Travel's specifically designed Coast to Coast navigation hiking app

One full day walking with your own private Lake District mountain guide

8 nights' accommodation in character-filled warm country inns and B&Bs – hand-selected by our team
Fresh fruits, yoghurts, cereals or a traditional hearty English breakfast to support you each day on the trail
Pack-free walking with daily luggage transfers to your accommodation (20kg per person)
Coast to Coast guidebook
Carbon offset for your trip and a native tree planted for every walker
Our Coast to Coast team know and love this path, which is why a pre-trip consultation is added assurance to help you on your way.
Excluded
Single supplement $595

Lunch and dinners

Travel insurance
Flights
Preparation
Self-Guided Walking
This self-guided walking tour requires individuals to use problem-solving skills, be adaptable and have a keen eye. It is recommended that you are comfortable map reading, referring to route notes. You'll have our use of our exclusive navigation app, which will help you find your way. If this is your first self-guided trip, after the first couple of days you will get the hang of it as the vast majority of our first-time travellers attest. The freedom of a self-guided trip is something that, once experienced, is sought time and time again.
Exclusive Guide
get inspired
Wainwright's iconic Coast to Coast Path passes through glorious scenery in three of England's best national parks – the Lake District, Yorkshire Dales and North York Moors. There are countless small villages, majestic views and warm, welcoming pubs to break your journey. Find out all you need to know in our free Destination Guide bursting with inspiration, travel essentials, practical information and more!

Customer Testimonials
Great fun! Loved the scenery and accommodation.
Ian Mackay, Colac (VIC) - July 2023

Customer Testimonials
Great experience, spectacular scenery, good often quirky accommodation, well guided.
Smiley Newland, Netherby (South Australia) - June 2023
Similar Walks
Coast to coast
TRIP date selection
when would you like to travel?
Please select your preferred dates for on-demand trips or select a scheduled date for group departures. If you have booked a self-guided trip please understand that because your trip date is on demand and we must check availability of all properties on your chosen dates before it can be fully confirmed