overview
Who we are
RAW Travel is a family-run business that aspires to be Australia's most inspiring and innovative walking company. A deep-seated passion for nature, adventure travel and meeting people is in our DNA. Our Team love getting to know our travellers and connecting with that passion we all share for discovery and exploring the world on foot.
It's core to why we work in this industry and even after 25 years of trip leading, you'll still find our Director, Dave Reynolds, out meeting and leading our local trips. We value the relationships we build and that friendly, personalized service is a hallmark of our company. We are thrilled to have a loyal repeat customer base, which we treasure as the true definition of our success in our business.
We have worked hard for many years to build our reputation as Australia's leading specialist for self -guided and iconic walks around the world, such as the Camino de Santiago and Kumano Kodo but we also take great pride in wonderful local trips right here in our backyard in Victoria. 
RAW Travel has stayed true to its roots as a small and ethical business. We have always cared about having a positive impact on the people and places our trips visit, and we believe that our travellers also benefit greatly from the relationships we make with our local suppliers. Our B-Corp certification is the best proof of this commitment, which measures our entire social and environmental impacts. Our Board of Directors oversees our strategic decisions and is composed of the RAW Travel owners, Dave and Mel, and Intrepid Travel's owner / Director Darrell Wade, ensuring we have good industry experience and ethical governance.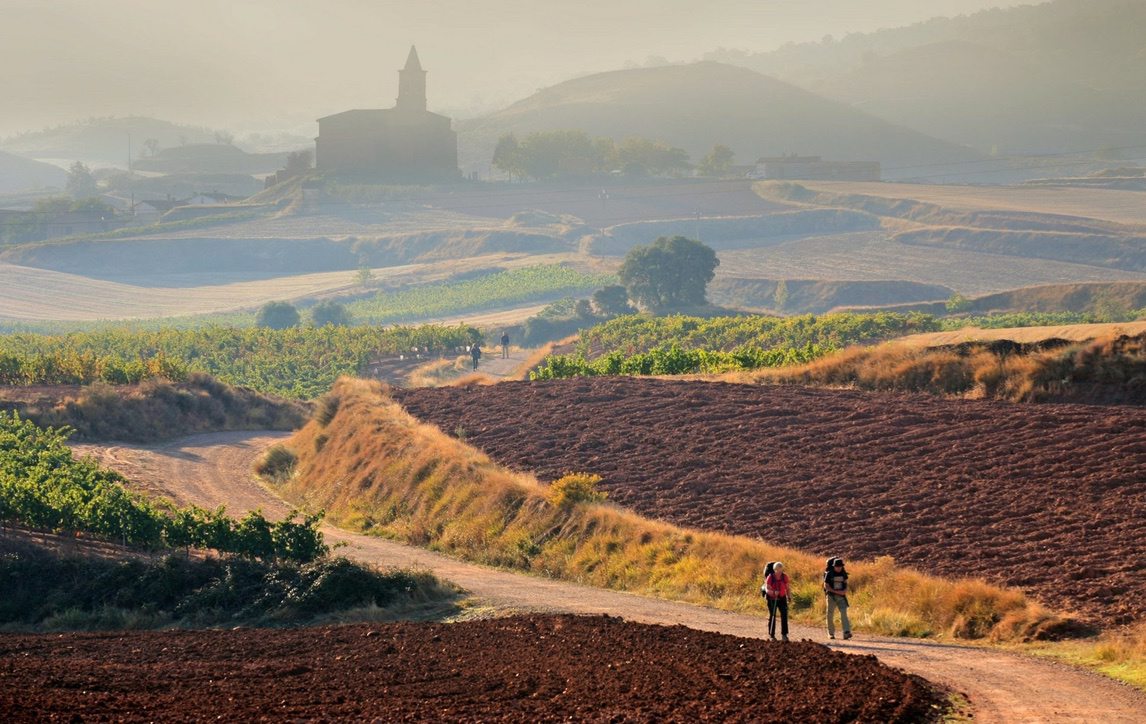 The heart of what we do
Why we love walking
We passionately believe walking trips offer unique travel experiences and perspectives that other forms of travel can't. Travelling on foot means you slow down and really see the world around you, connecting with nature, people and cultures. It's a low-impact journey that restores, connects and heals people at the same time as it contributes back positively to local communities. Your choice of a walking holiday is a positive one for yourself and the planet.
Where experience matters
Our team
Our team are deeply invested in what we do and are passionate and experienced travellers and walkers themselves, whether in the field or office. The slogan 'we know because we go' is real with us. This means you will always get relevant first-hand advice from people who've walked the trails themselves. Our leader team is highly experienced and have been leading and successfully looking after our groups for many years.
We are the only company that positively encourages people to come and see us to design your trip with you. Spend time with one of our destination specialists before you book your trip – and design it just the way you want it. We are the company most likely to give you the very best experience, support and accommodation on your walk!
An adventurous family
The founders
Founders and owners Dave and Melinda Reynolds have always stayed true to their lifelong passion for adventure travel,  turning it into a business & full-time occupation over 20 years ago. They were originally attracted to each other in the '90's by their shared love of hiking and globetrotting in the far-flung places of the world and over a lifetime have lived in and travelled to more countries, walked more trails and led more trips than it's feasible to list here! Dave's insatiable curiosity for exploring and meeting people means he's always planning an adventure away from the office and is continually inspired by our customers and new ideas.
The thrill of adventure always remains a constant in their lives, and they have now passed this passion onto their girls, who from an early age have been on all their research trips ( you're likely to find this family out each year on a Camino trail, hiking the Alps or Himalayas, camping in Africa & outback Australia or tramping New Zealand!) 
BUSINESS AS A FORCE FOR GOOD
Sustainable Travel
At RAW, we strongly believe that the world needs to find a better way of doing business. Our societies and our environment are crying out for change. Rather than wait for governments to implement change, we can be that change ourselves. RAW Travel is the only hiking company in the world that is a certified Benefit Corporation ( B-Corp). This is a rigorous new certification process to identify progressive companies that are a force for good. It means we are assessing our impacts on & contributions to the environment, our staff, our customers and our community. We carbon offset all our trips and plant a native tree for every person who travels with us each year.
RAW Travel has a long-standing history of supporting good causes and has helped raise over $18 million in funds for Australia and NZ charities with the fundraising trips we ran.