difficulty
Moderate - Challenging
Overview
The Highlights Trip
Experience the Camino highlights, the best sections of the Camino Trail by mixing walks and train travel to travel the full length of the trail from St Jean to Santiago. Your walking will focus on the first section in the Pyrenees and the last 100km from Sarria finishing at the Cathedral in Santiago. Using trains you will stop off in some of the other highlight towns and cities along the trail including Burgos and Leon.

We are the longest established and most popular Camino operator in Australia.
Find out why we are the No.1 choice
Highlights
Get Ready For
Walk the best sections of the Camino
Use trains to move and visit other cities along the route
Follow in the footsteps of millions of pilgrims
Dedicated support person in Spain
The self-guided trip; set your own pace while we look after your accommodation and luggage transfers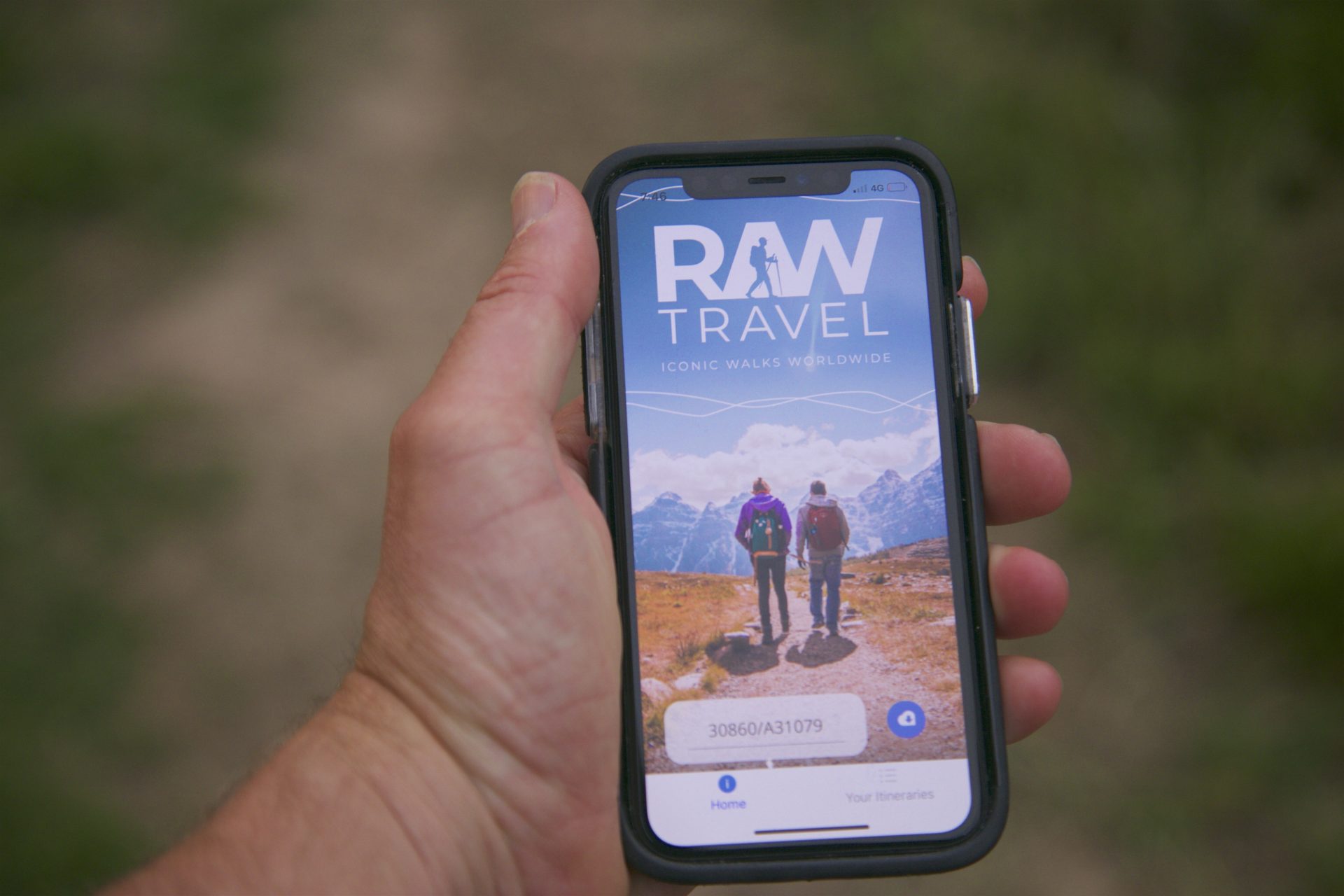 Walking app
Finding your way
Our unique RAW Travel walking app has been designed to help you navigate easily on the trail. Simply download your map with the link we send you and you'll be able to follow your route with ease, showing your location in real-time without any internet connection needed. The app has many great features; it shows you weather forecasts localised for each of your overnight stops, detailed information on each overnight stop and where it's located. There are important reminders, safety information, videos and emergency contact information for your route. It also has a unique audio feature that can tell you about places and points of interest as you approach them on the trail. We also provide you with a Camino Guide Book by John Brierley to fall back on for extra information and maps.
Itinerary
The Highlights Trip
Inclusions
What's included?
Included
14 nights excellent accommodation including historic hotels and character country houses
Private en-suite rooms on a twin share basis
Daily breakfast
Luggage transfer each day from hotel to hotel (1 x 20kg bag per person)
RAW Travel navigation APP with maps of your hotel locations and emergency contact numbers
Local and Australian emergency contact numbers
Pre-trip Camino guidance and planning
Dedicated local support person in Spain for reassurance
Excluded
Single supplement $1200
Trains: Pamplona–Burgos / Burgos–Leon / Leon–Sarria – not included for 2023 trips
Travel insurance
Flight to/from Spain
Added Extras
For an extra indulgence, upgrade your hotel in Santiago to a Parador from $170 per person/per night twin share and $250 per person/per night single occupancy, when booked 6 months in advance (subject to availability).

Ask us about tailoring the itinerary with the addition of extra rest days or additional overnight stays to shorten longer walking distances 

For any part of your trip that falls after 31 October and before 01 April each year there is an 'out of season' luggage transfer surcharge cost of $30 per day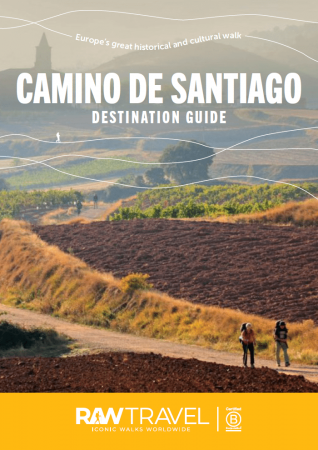 Exclusive Guide
Camino De Santiago
Walking the Camino is an incredible journey that will immerse you not only in Europe's grand history, food and culture but most importantly the extraordinary camaraderie that exists along these routes. The spirit of the Camino de Santiago is alive and well among people from all over the world. It is a bucket list experience you will never forget! Discover inspiration, travel essentials, practical information and more in our free Destination Guide. All you need to know about walking the Camino de Santiago routes through Spain, Portugal and France!
   
Customer Testimonials
Amazing experience overall! Really enjoyed seeing rural Spain on foot. High standard of accommodation. Loved being out in the fresh air, walking through the Spanish countryside. Staying in historic buildings was wonderful. Very high standard most of the time and well located.
Sally Goodwin, Lower Mitcham (SA) - June 2023
   
Customer Testimonials
The organisation by RAW Travel was excellent – it took away the worry of doing it myself. The accommodation overall was excellent. We were very pleased with the support, and the app was very good. Special mention to Daniel, our contact in Spain.
Robyn Mackenzie, Lara (VIC) - May 2023
   
Customer Testimonials
As a 56 year old female travelling solo I found RAW helped make this experience an amazing adventure. It was equally exciting experiencing the beauty of the Camino as it was arriving at each day's outstanding accommodation. The App was easy to use and I felt well looked after. Highly recommend!
Christine Dower, Mount Duneed (VIC) - October 2022
Similar walks
Camino de Santiago
TRIP date selection
when would you like to travel?
Please select your preferred dates for on-demand trips or select a scheduled date for group departures. If you have booked a self-guided trip please understand that because your trip date is on demand and we must check availability of all properties on your chosen dates before it can be fully confirmed