Jodie Belyea is the Founder of the Women's Spirit Project and the 'Why Women Walk' Challenge – an exciting new virtual walk around Australia. We interviewed Jodie to find out more.

This free event runs from 1 August to 25 October. It's not too late to sign up! The walk offers a range of options to suit different capabilities and experience – choose a distance that best suits you. You can also join the Facebook group for the opportunity to win fun prizes. Don't miss the first virtual motivational webinar on 3 September, 7.30–8.45pm.
Tell us about the Women's Spirit Project. Who's involved and what are you hoping to achieve?
Women's Spirit Project is a grassroots volunteer led organisation focussed on women supporting women. We are made up of women from a wide range of backgrounds, bringing together different skills from a range of sectors – education, nursing, community leadership, fitness – you name it!
We're united by our mission to inspire, empower and support women who are doing it tough. We support women in our communities who are experiencing disadvantage – whether it's social isolation, unemployment, low education, mental health or family violence. A staggering one in four Australian women experience these types of challenges. These women come from all walks of life and maybe women you know.
We provide access to free fitness, health and wellbeing programs to facilitate social connectedness, reduce isolation and loneliness and ultimately help women transform their lives!
How did you come up with 'Why Women Walk' and what is this event about?
'Why Women Walk' is our new virtual walking challenge that we launched at the start of August. We are inviting all women across the nation to join us on a virtual walk around Australia. It's an opportunity to challenge and empower yourself while supporting women who are experiencing disadvantage.
"In moments of achievement and struggle, adventure reveals what we are made of, what we are capable of, supporting us to grow in confidence and resilience; strengthening the mind, body and soul enough for us to back ourselves long after it ends."
We opted for a virtual challenge in response to the COVID pandemic. We had originally planned a walk from Frankston at the start of the Mornington Peninsula to Canberra. Like everyone, we had to adapt. We thought 'well it's just another curve ball, we can do this!'. Change is inevitable and we don't wish to be like emus with our heads in the sand. We've adapted and created something really relevant to support women in this new context. There is a closed Facebook support group, we are planning a range of fun activities including webinars and it's all free including the use of Strava to help keep track of our kilometres. The response to date has been incredible and we are getting more women signing up every day!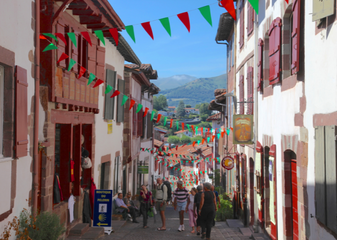 What's so good about 'walking' and why do you think women walk?
Walking releases 'happiness hormones'! You get a mix of serotonin, which stabilises your mood; dopamine – which is released after a self-care activity (giving you a reward for doing something for yourself); oxytocin from a good walk with your partner, kids or a friend; and endorphins from exercising! If you go the extra mile and walk in nature, you get extra benefits. There is good, clean, natural energy and the more you push yourself, the more you are able to relax and recharge.
The other great thing about walking is that it's very affordable. You don't need to have the latest activewear – you can scale up or down! Plus it does not require a lot of preparation and thinking. You can fit it into your daily schedule alongside normal living, working and parenting. All you have to do is put your walking shoes on, open your front door and put one foot in front the other.
For women who are vulnerable, there are not many free fitness and wellbeing programs. Plus things like body image and low self-esteem can impact participation. Walking is an accessible activity, you don't have to be fit from the outset, and you can participate with other women or family members. The 'Why Women Walk' challenge is free and therefore accessible to women from all walks of life.
Why should women in our RAW Travel community join the challenge?
You'll be part of a fantastic group of women who support each other. Joining this walk means being inspired by and connected to other women. It's about achieving something together, walking around Australia as part of a team. The challenge is very timely with many of us experiencing another version of lockdown.
"This walk brings us together and gets us active – providing a positive anchor during a time where the individual and collective energy is up and down!"

Any advice for women who would love to give it a go but are nervous about joining?
I get it, I have been there myself. But I've also been involved with these types of challenges for a long time. I've walked Kokoda 3 times, did a long distance solo hike in Western Australia and led outdoor adventures for young people at risk for 15 years. So I know from my own experience what these programs can do for women, men and young people. When you take risks, you dig into your courage and bravery and by the end you feel a great sense of accomplishment. Leaning into this way of living means you become more resilient and you'll be ready to set yet another goal.
"I know that if you step outside your comfort zone and feel the fear and do it anyway, you become more confident."
What's next for the Women's Spirit Project?
We are planning lots of exciting things and will continue to adapt to the COVID situation as required. Post-lockdown, we are hoping to get everyone together to walk 70km over 3 days on the Mornington Peninsula all the way to Cape Schanck.
Photos courtesy Rob Walls