Overview
Hadrian's Wall – East to West
Hadrian's Wall is the best-preserved and largest surviving outpost of the Roman Empire and is a testament to the military organisation, construction and engineering skill of the greatest empire in history. The wall spans 118km across northern England and was built in AD122 by the Emperor Hadrian and his army of 15,000 Roman soldiers. According to written reports, Hadrian built the wall to 'separate his empire from the barbarians to the north'. The original stone wall stood almost six metres high and took six years to build.
Walk in the footsteps of Roman centurions for 135km along the iconic Hadrian's Wall Path from the intriguing city of Newcastle upon Tyne (Wallsend) to the tiny English border village of Bowness-on-Solway. The walk is one of Britain's most loved, long-distance hikes. It passes through an endless array of gorgeous scenery from the Northumberland National Park to picturesque county Cumbria and the Solway Coast 'Area of Outstanding Natural Beauty'.
Experience museums and interpretive sites along the way which emphasise the incredible complexity, engineering, vision and sheer will-power of the Roman Empire in preventing the northern tribes from invading England.
Highlights
Get Ready For
Walk the length of the wall from coast to coast across the north of England

Indulge your love of hiking and history as you follow this ancient stone relic

Discover extraordinary examples of Roman military architecture

Look for the Vallum, an earthwork defensive ditch along the wall

Take in the simple pleasures of spending time immersed in nature

Gorgeous scenery including the Solway 'Area of Outstanding Natural Beauty'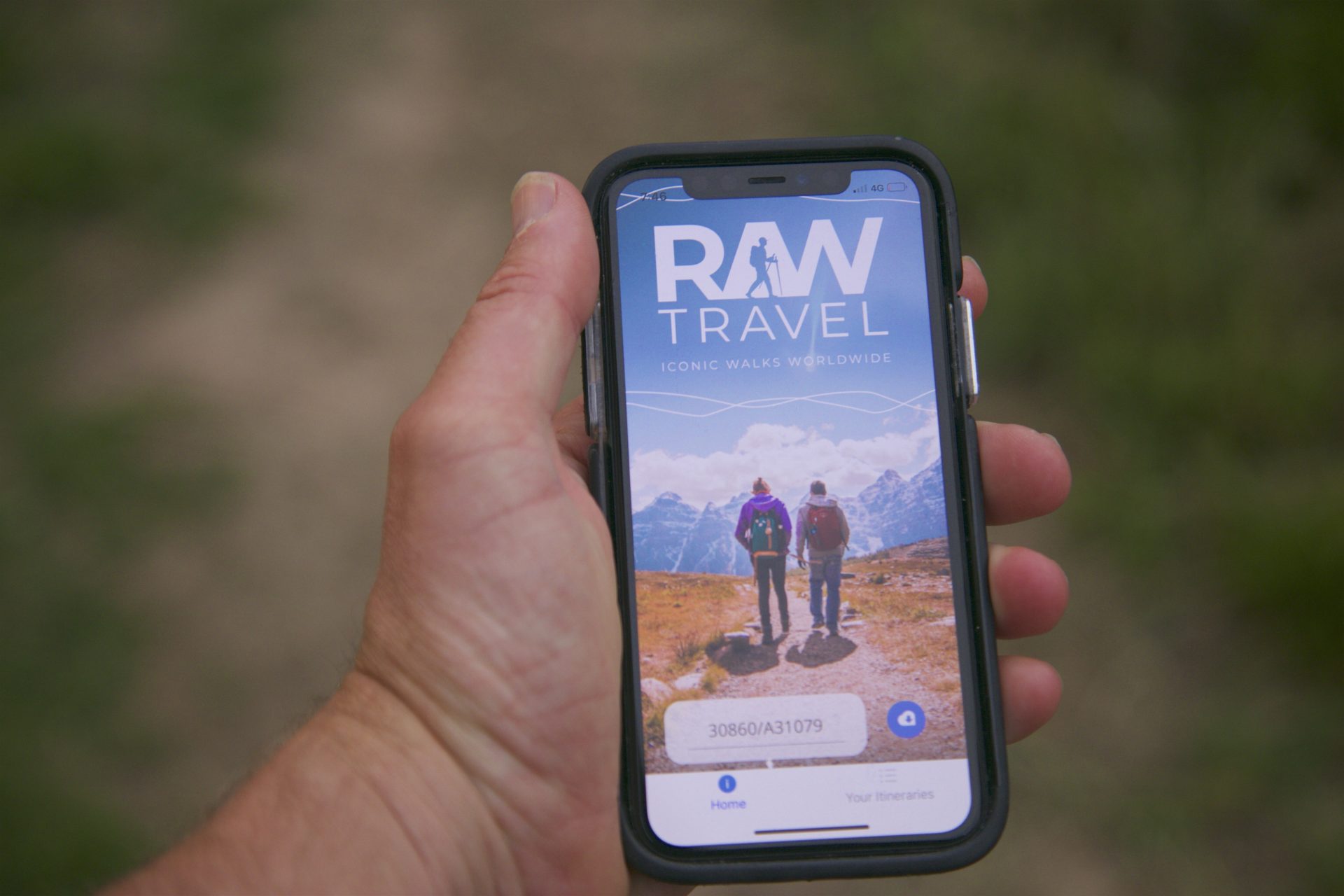 navigation app
finding your way
Our unique RAW Travel walking app has been designed to help you navigate easily. Simply download your map with the unique link we send you and you'll be able to follow your route with ease, showing your location in real-time without any internet connection needed or cumbersome pages of notes. The app has many great features: it shows the location of each night's accommodation, weather forecasts localised for your overnight stops, plus important reminders, safety information, videos and emergency contact details. It also has a unique audio feature that can tell you about places and points of interest as you approach them on the trail.
Inclusions
What's included?
Included
Hassle-free walking with exclusive use of our specifically designed navigational hiking app
9 nights quality accommodation including warm welcoming B&Bs, guest houses and small hotels
Daily breakfast including fresh fruits, yoghurt, cereals and/or a hearty, cooked English breakfast to support your day on the trail
Pack-free walking with luggage transfers on each hiking day (1 x 20kg bag per person)
Guide book, map and luggage tags
Hadrian's Wall passport (stamping available May to October)
Pre-trip guidance and planning from experienced and dedicated RAW Travel staff
Excluded
Single supplement $1380
Travel insurance
Flights
Lunch and dinners
TRIP date selection
when would you like to travel?
Please select your preferred dates for on-demand trips or select a scheduled date for group departures. If you have booked a self-guided trip please understand that because your trip date is on demand and we must check availability of all properties on your chosen dates before it can be fully confirmed