difficulty
Moderate - Challenging
Overview
St Ives to Falmouth
The 1015km South West Coast Path is the longest, long-distance footpath in the UK. Long before it was used by ramblers and walkers like you, the path was frequented by coastguards on the lookout for smugglers and lawbreakers. Fisherman also tread the paths, using the high cliffs as a good vantage point to check sea conditions and spot shoals of fish.
This is an area that is remarkably rich and diverse with its history and natural beauty; from ancient stone circles & burial sites, tiny fishing ports, surf beaches, cliff top theatres and art galleries, seals and basking sharks, this corner of Britain offers so many unique experiences in a compact area. All along the South West Coast Path, you will discover reminders of its prosperous industrial heritage of mining, fishing, quarrying and boat building. Celtic Saints also had a large influence on the area and they left behind chapels, holy wells and crosses that still mark the region today.
Highlights
Get Ready For
Walk at low tide to the towering castle and church at St. Michael's Mount

The wild isolation of walking towards the most southerly point of Britain 

Madcap English eccentricity in St Ives at the tiny Richard Burton museum 

Marvel at the power of the Atlantic ocean pummeling the remote coastline

Fall in love with the endearing seaside villages of Cadgwith and Coverack

Lush valleys, subtropical gardens and open pastures enroute to Falmouth
The Trail
An adventurous route
This adventurous route hosts a multitude of hilly terrain that, while challenging at times, gives you amazing vantage points to witness the theatrical ocean and breathtaking coastline. Tread a path amongst bright purple heather that sprawls across the ground above aquamarine smugglers coves to long stretches of wind-blown beaches. This route passes through many delightful fishing villages and seaside towns such as St Ives, Mousehole and Coverack. Here you can enjoy art galleries, boutiques, and cafes or sample hand-made fudge while taking in the activity at the harbour.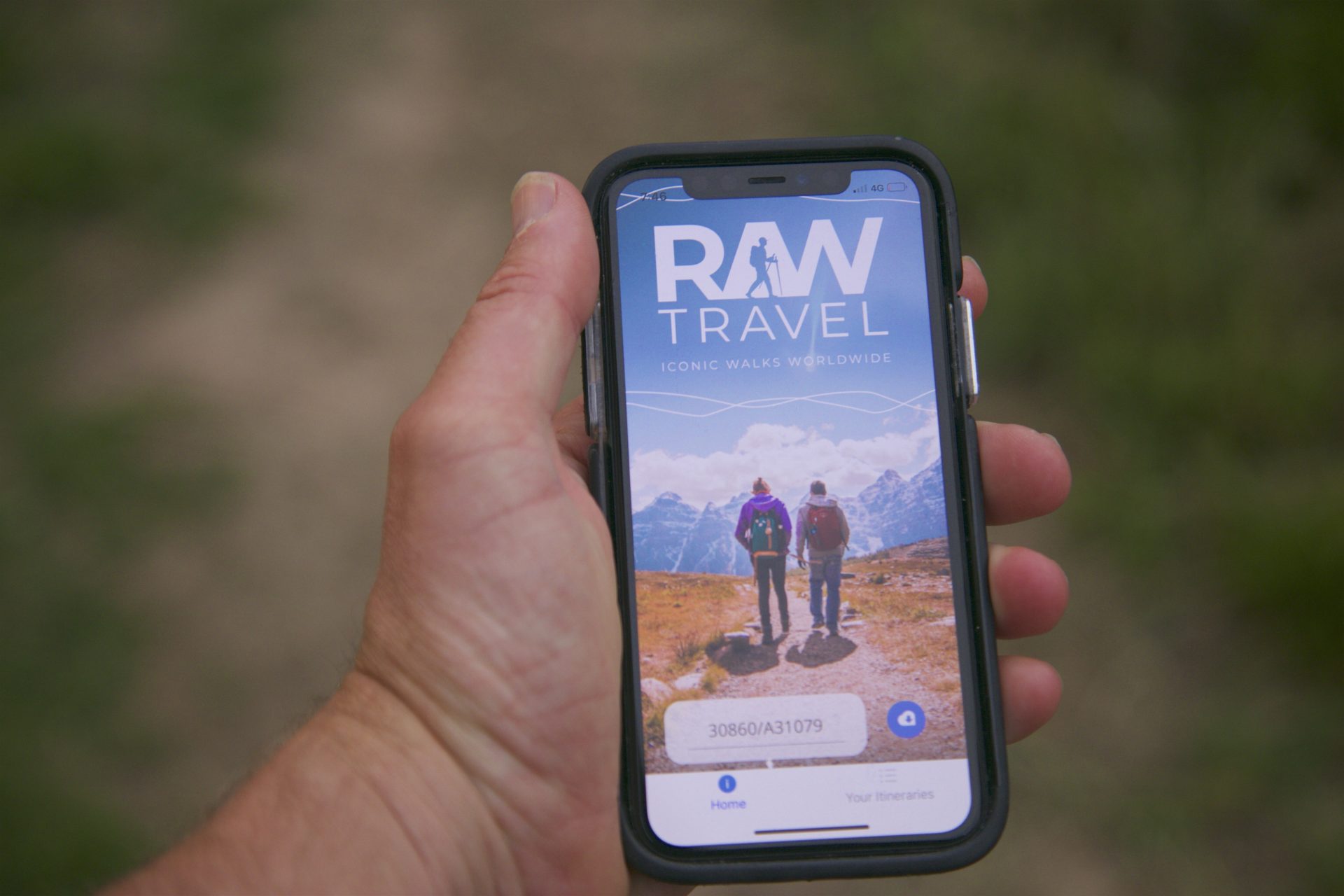 navigation app
finding your way
Our unique RAW Travel walking app has been designed to help you navigate easily through Cornwall. Simply download your map with the unique link we send you and you'll be able to follow your route with ease, showing your location in real-time without any internet connection needed or cumbersome pages of notes. The app has many great features: it shows the location of each night's accommodation, weather forecasts localised for your overnight stops, plus important reminders, safety information, videos and emergency contact details. It also has a unique audio feature that can tell you about places and points of interest as you approach them on the trail.
Best time to visit
Good time to visit
Average time to visit
Closed
Map
Explore
St Ives
St Ives has an excellent choice of beaches, stunning views, great surf, a wide range of places to eat, and some of the finest art galleries in the UK. Tate St Ives, overlooking Porthmeor Beach, is home to exhibitions of work by contemporary artists and locals. With the benefit of the mildest climate in the UK, along with waving palm trees and translucent waters, there is a definite tropical feel to the Porthminster Beach.
CLICK ON A PIN TO REVEAL INFORMATION ABOUT THAT LOCATION
Zennor
The the tiny hamlet of Zennor lies above the high, rocky cliffs of the coast and the rugged, boulder-strewn, granite hills and moors. Be sure to visit the 12th-century church – the roofing style is unique to this area; it resembles the timbers of an upturned boat.
Pendeen
As you walk, you'll pass the Pendeen Watch Lighthouse before turning inland to the village of Pendeen itself, a former mining community (the last mine closed in 1991).
Sennen Cove
Sennen Cove is a renowned surf spot and arguably one of Britain's best beaches. The small town here hosts a few pubs and eateries and is a popular spot on a summer's day.
Porthcurno
As you arrive at Porthcurno, you will pass the amazing clifftop amphitheatre of the Minack Theatre, hewn into the rock of the cliffside – it is truly one of the most unique settings for a theatre anywhere in the world. There are regular performances throughout the months of May to September. The village is tucked away in the valley to the right where you'll find your accommodation.
Penzance
Penzance is a lively town that is worth some exploration. From here you can walk to Marazion and spend some time exploring St Michael's Mount. The Mount has a beautiful little harbour and houses, with the towering castle and church above it, now all managed by the National Trust and the St Aubyn family who still reside in the castle.
Porthleven
Porthleven is all about the harbour, from where fishmongers emerge with their day's catch of crab, mackerel and lobster. There are good eateries, pubs and delis. The town is home to an ever-growing colony of art galleries and craft shops promoting works by local artists.
Mullion
The seaside village of Mullion is on the impressive Lizard Peninsula, a designated Area of Outstanding Natural Beauty. The town is one of the most picturesque villages in Cornwall and is home to an assortment of shops, art galleries, pubs and tearooms in traditional, whitewashed buildings.
Kynance Cove
Kynance Cove is one of the world's most spectacular beaches. The turquoise seas meet a white sandy beach interspersed with colourful serpentine rock stacks. At low tide, caves and islands are yours to explore, but don't get cut off by the tide! 
Lizard
Lizard Town, also known as Lizard Village and The Lizard, is the closest settlement to Lizard Point, the most southerly point in Britain. While not particularly charming architecturally, it has a real community atmosphere and an excellent pasty shop.
Coverack
Coverack is an endearing seaside village with a crescent-shaped beach, sparkling aquamarine waters and colourful fishing boats. Tucked away in a sheltered bay on the eastern side of the Lizard Peninsula, this archetypal Cornish village with its little old cottages, friendly locals and laid-back vibe is one of the county's favourite holiday destinations.
Helford
The sleepy village of Helford was once an important port; the Helford River was busy with trade ships stocked with rum, lace and tobacco.
Falmouth
Falmouth is one of the South West's leading cultural and festival destinations. On arriving in town, you will discover that there is much to see. Take in superb views from Pendennis Castle, built by Henry VIII in the 16th-century, in defence against the threat of invasion from Spain and France, or perhaps take a cruise up the River Fal to Truro or Frenchman's Creek, which inspired author Daphne du Maurier and her novel of the same name.
Inclusions
What's included?
Included
Hassle-free walking with exclusive use of RAW Travel's specifically designed navigation app
14 nights comfortable accommodation including historic B&Bs, guest houses and small hotels
Daily breakfast of fresh fruits, yoghurt, cereals and/or a hearty, cooked English breakfast to support your day on the trail
Pack free walking with luggage transfers on each hiking day (1 x 20kg bag per person)
Pre-trip guidance and planning from experienced and dedicated RAW Travel staff
Carbon offset for your trip and a native tree planted for every walker
Excluded
Single supplement $1260
Travel insurance
Flights
Train/ferry/bus tickets
Lunch and dinners
On the trail
The walking experience
The South West Coast path in this area is quite rugged and you are often following a narrow but spectacular trail which hugs the coastline tightly. The trail roller coasters up and down as it crosses various headlands, so there is quite a bit of descent and ascent each day. Sometimes you walk through open heathland, at other times rocky ledges with exposed boulders, so some care has to be shown. The video shows a selection of trail around Land's End.
Exclusive Guide
get inspired
Cornwall – a romantic county on England's rugged southwestern tip – has much to offer the adventurous hiker. This place is home to the iconic South West Coast Path, England's longest waymarked trail (1015km), and the lesser-known but no less compelling routes of The Saints Way and Saint Michael's Way.
TRIP date selection
when would you like to travel?
Please select your preferred dates for on-demand trips or select a scheduled date for group departures. If you have booked a self-guided trip please understand that because your trip date is on demand and we must check availability of all properties on your chosen dates before it can be fully confirmed