Overview
Baiona to Santiago
Our 10 day itinerary follows the Galician coastline using the Portuguese Camino da Costa (Coastal Way) to Redondela, and from here the route converges with the Portuguese Camino Central (Central Way) and continues through to Santiago de Compostela. This walk takes in the beautiful Galician towns and villages of Baiona, Pontevedra, Redondela (famous for the best oysters in Galicia) and Caldas de Rei (a spa town with thermal hot springs). Although you will encounter fewer other walkers and less signage than on the Camino Frances the friendly locals, fabulous scenery, fine accommodation and delicious Galician cuisine will make this journey a truly memorable experience.
Please note this particular itinerary is in Spain and does not go through Portugal, even though it is called the Portuguese Coastal Way. If you would like to start your walk in Portugal, please contact us to arrange this. There is an option to walk from Porto (Portugal) to Baiona before you join this trip or the full-length Portuguese Coastal Way Camino from Lisbon.

We are the longest established and most popular Camino operator in Australia.
Find out why we are the No.1 choice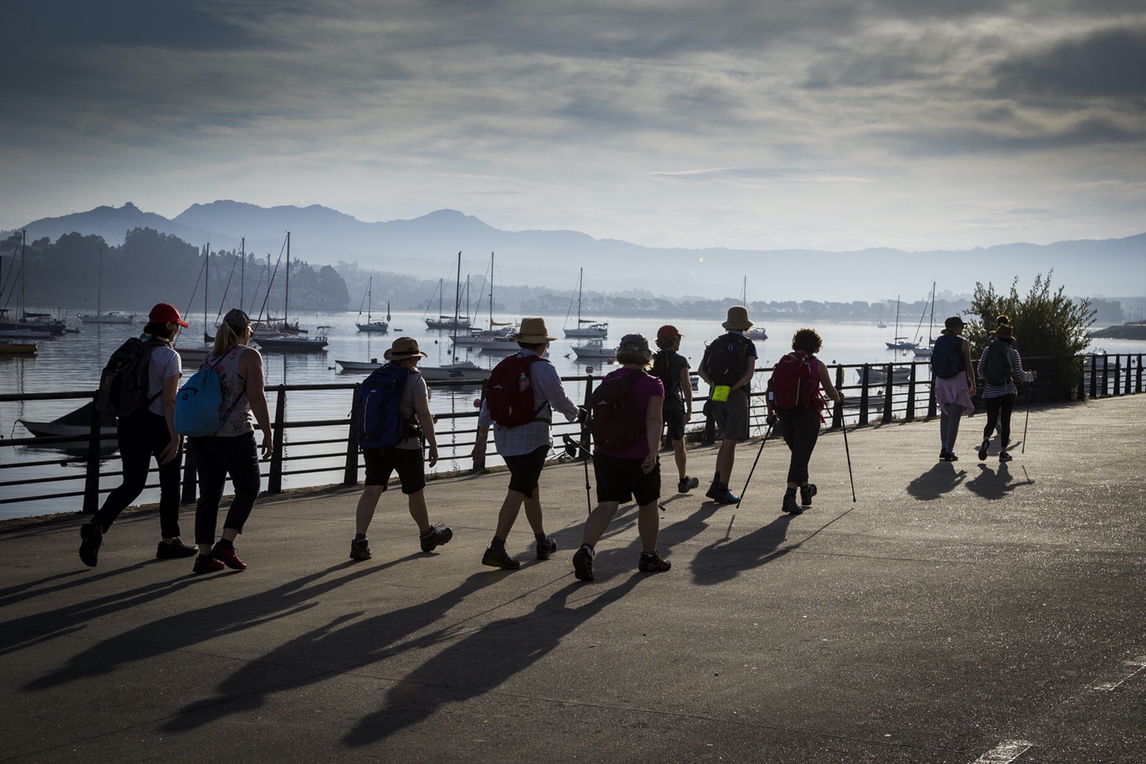 Highlights
get ready for
Beautiful Galician scenery, including seascapes, vineyards and shady forests

Walk approx. 130km enabling you to receive a Compostela

Indulge in local delicacies especially amazing seafood including oysters and pulpo (octopus)

Magnificent accommodation with complimentary upgrade to the Parador in Baiona or Pontevedra (subject to availability)
Inclusions
What's included?
Included
Daily breakfasts
2 nights at the Parador De Baiona
7 nights excellent accommodation in casa rurales and hotels
Luggage transfer each day from hotel to hotel (1 x 20kg bag per person)
RAW Travel navigation app with maps of your hotel locations and emergency contact numbers
Local and Australian emergency contact numbers
Pre-trip Camino guidance and planning
Dedicated local support person in Spain for reassurance

Magnificent accommodation with complimentary upgrade to the Parador in Baiona (subject to availability)
Excluded
Flights
Travel insurance
Single supplement $860
Added Extras
For an extra indulgence, upgrade your hotel in Santiago to a Parador from $170 per person/per night twin share and $250 per person/per night single occupancy, when booked 6 months in advance (subject to availability).
For any part of your trip that falls between 31 October and 15 March there is an 'out of season' luggage transfer surcharge cost of $30 per day.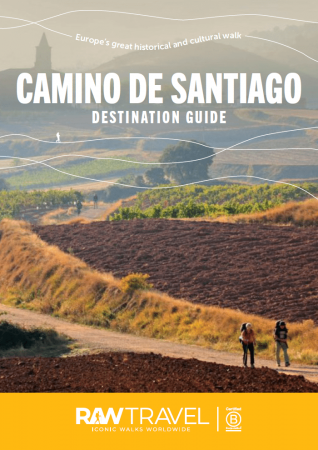 Exclusive Guide
Portuguese Camino
Discover inspiration, travel essentials, practical information and more in our free Destination Guide. All you need to know about walking the Camino de Santiago routes through Spain, Portugal and France!
Walking the Camino is an incredible journey that will immerse you not only in Europe's grand history, food and culture but most importantly the extraordinary camaraderie that exists along these routes. The spirit of the Camino de Santiago is alive and well among people from all over the world. It is a 'bucket list' experience you will never forget!
   
Customer Testimonials
Thank you! Well-organised support so I enjoyed care-free walking and being outdoors expending energy!
Judy Nickles, Edge Hill (QLD) - May 2023
Similar walks
Camino de Santiago
TRIP date selection
when would you like to travel?
Please select your preferred dates for on-demand trips or select a scheduled date for group departures. If you have booked a self-guided trip please understand that because your trip date is on demand and we must check availability of all properties on your chosen dates before it can be fully confirmed