Overview
Cotswold Way: Self Guided
The gently rolling hills of the Cotswold Way skirts England's largest Area of Outstanding Natural Beauty. This stunning region is home to chocolate-box villages surrounded by picture-perfect countryside. This is quintessential England as described in Jane Austen's Persuasion and Laurie Lee's Cider with Rosie. You'll pass through villages including medieval Chipping Campden and the historic city of Bath, famed for its stunning Georgian architecture and healing thermal waters.
Our specially-designed 189km walking itinerary begins in Stratford-upon-Avon, recognisable for its distinctive timber-framed Tudor houses and as the birthplace of William Shakespeare. We follow the famous Monarch's Way — the escape route used by King Charles II after his defeat by Cromwell — to join the Cotswold Way at Chipping Campden. From here, discover the delightful honey-coloured villages such as Stanton and Painswick for which the Cotswolds is famous. Meander through a patchwork of sheep-dotted fields, see miles of enchanting dry stone walls and enjoy quiet country lanes and lush pastured farmland before arriving in World Heritage Listed Bath.
Highlights
Get Ready For
Specially-designed walk beginning in Shakespeare's home of Stratford-upon-Avon

World-renowned Cotswold Area of Outstanding Natural Beauty

Ancient history including the Neolithic burial mounds of Belas Knap

Look out for butterflies at the two conservation reserves 

Visit Stanton the 'most ridiculously beautiful' village in the Cotswolds

Indulge in exceptional local cuisine at posh gastro pubs along the way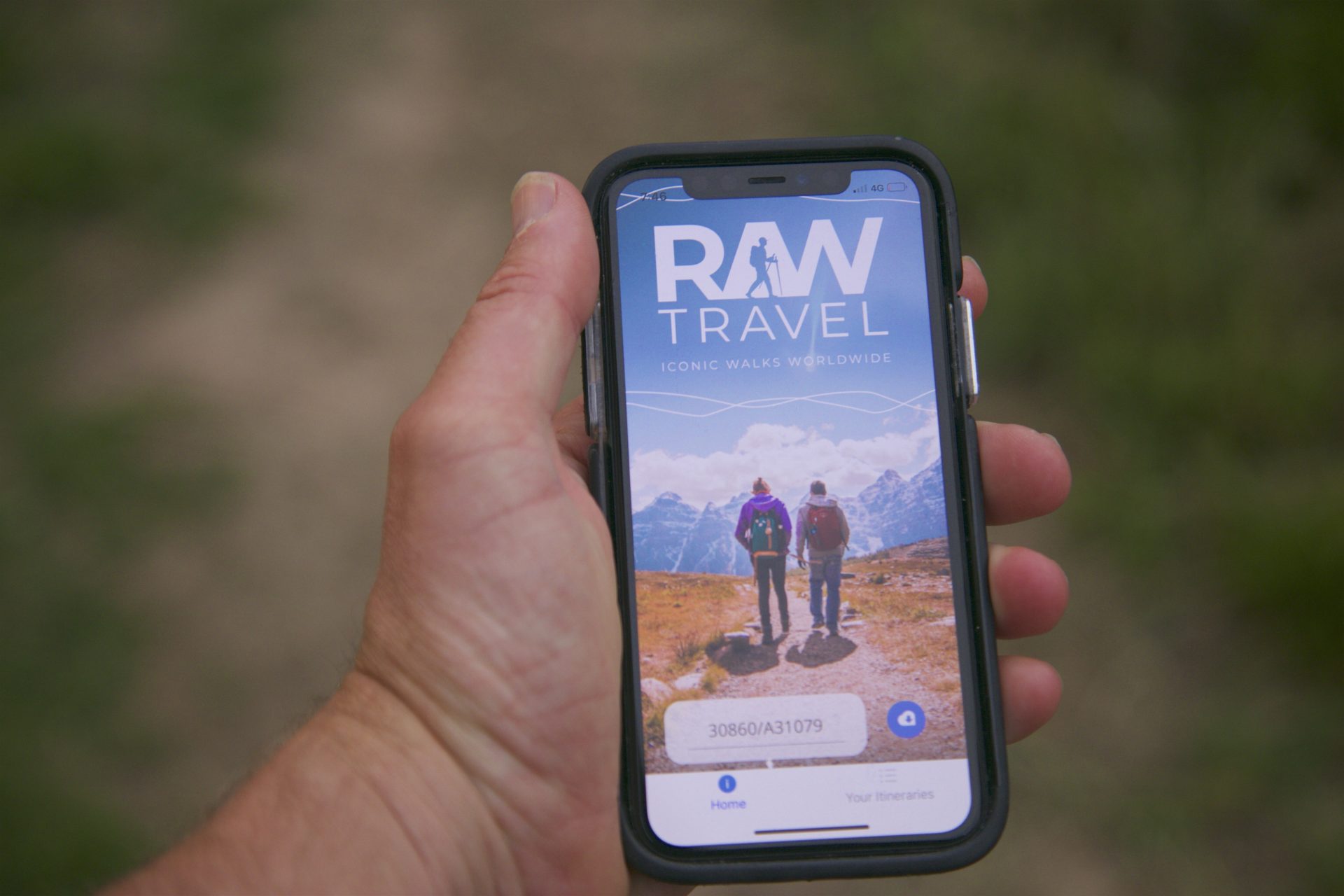 Navigation app
finding your way
Our unique RAW Travel walking app has been designed to help you navigate easily on the Cotswold Way. Simply download your map with the unique link we send you and you'll be able to follow your route with ease, showing your location in real-time without any internet connection needed or cumbersome pages of notes. The app has many great features: it shows the location of each night's accommodation, weather forecasts localised for your overnight stops, plus important reminders, safety information, videos and emergency contact details. It also has a unique audio feature that can tell you about places and points of interest as you approach them on the trail.
Inclusions
What's included?
Included
H

assle-free walking with exclusive use of RAW Travel's specifically designed navigational hiking app

12 nights in quintessential Cotswold accommodation including B&Bs, guesthouses and small hotels
Daily breakfast including fresh fruits, yoghurt, cereals and/or a hearty, cooked English breakfast to support your day on the trail
Pack-free walking with luggage transfers on each hiking day (1 x 20kg bag per person)
Pre-trip guidance and planning from experienced and dedicated RAW Travel Destination Expert
Excluded
Single supplement $1290
Travel insurance
Flights
Lunch and dinners
Cotswold Way
North Cotswolds – Cotswold Way
Walk from Stratford-upon-Avon to delightful Painswick
Enjoy honey-coloured villages and medieval market towns
Indulge in exceptional local cuisine at posh gastro pubs
See the birthplace of poet and playwright William Shakespeare
Cotswold Way
South Cotswolds – Cotswold Way
Walk from charming Painswick to the elegant streets of Bath
Explore honey-coloured villages and medieval market towns
Follow the path through two butterfly conservation reserves
Discover the ancient history of Neolithic Belas Knap
TRIP date selection
when would you like to travel?
Please select your preferred dates for on-demand trips or select a scheduled date for group departures. If you have booked a self-guided trip please understand that because your trip date is on demand and we must check availability of all properties on your chosen dates before it can be fully confirmed