difficulty
Challenging - Strenuous
Overview
The Swift Walk
This swift walk across England is based on Wainwright's original Coast to Coast itinerary. The demanding 303km hike takes in some tough high sections of the Lakeland fells, undulating dales and long flat moorland stretches. If you're looking to challenge your endurance or you're limited for time, this adventure will maximise your enjoyment while minimising the days required to finish this inspiring journey.
The Coast to Coast Path includes stunning but demanding high routes across the Lake District fells, pleasant undulating hills in the Yorkshire Dales and long flat days through the beautifully barren North York Moors. With the advantage of enjoying pack-free walking, fit well-prepared hikers should find this iconic walk achievable while still being able to appreciate the spectacular and unique characteristics of remote rural England. 

We are Australia's most trusted company for walking the Coast to Coast Path. We have always booked our arrangements directly and selected the best accommodation.
Highlights
Get Ready For
Complete Wainwright's entire Coast to Coast path in 14 walking days 

Experience the iconic landscapes of England's highest fells and moors

Relish in the simple immeasurable pleasure of walking outdoors in nature 

Marvel at mysterious cairns, ancient stone circles and historic markers

Enjoy a rest day wandering historic Richmond's winding cobbled streets 

Overnight at the iconic 16th-century Lion Inn on the  remote North York Moors
Inclusions
What's Included?
Included
Hassle-free hiking with exclusive use of RAW Travel's specifically designed Coast to Coast navigational hiking app
One full day walking the Lake District fells with your own private mountain guide
15 nights' accommodation in character-filled warm country inns and B&Bs – hand-selected by our team
Fresh fruits, yoghurts, cereals or a big hearty English breakfast to support your day on the trail
Pack-free walking with daily luggage transfers to your accommodation (20kg per person)
Coast to Coast guidebook
Pre-trip consultation with our specialist Coast to Coast team who all know and love the trail
Carbon offset for your trip and a native tree planted for every walker
Excluded
Single supplement $1000
Travel insurance
Flights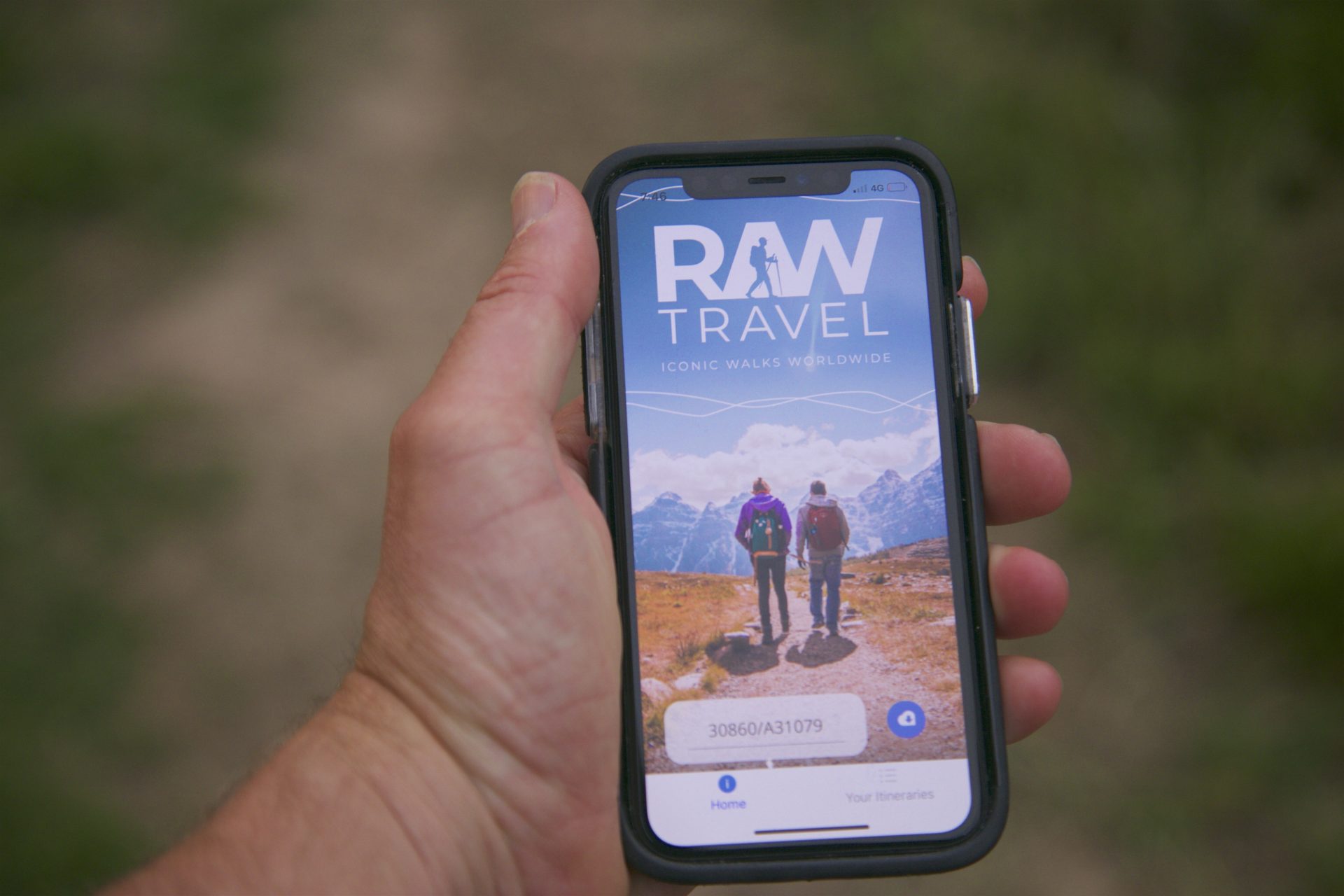 NAVIGATION APP
FINDING YOUR WAY
Our unique RAW Travel walking app has been designed to help you navigate easily on the Coast to Coast Path. Simply download your map with the unique link we send you and you'll be able to follow your route with ease, showing your location in real-time without any internet connection needed or cumbersome pages of notes. The app has many great features: it shows the location of each night's accommodation, weather forecasts localised for your overnight stops, plus important reminders, safety information, videos and emergency contact details. It also has a unique audio feature that can tell you about places and points of interest as you approach them on the trail.
Exclusive Guide
get inspired
Wainwright's iconic Coast to Coast Path passes through glorious scenery in three of England's best national parks – the Lake District, Yorkshire Dales and North York Moors. There are countless small villages, majestic views and warm, welcoming pubs to break your journey. Find out all you need to know in our free Destination Guide bursting with inspiration, travel essentials, practical information and more!
Similar walks
Coast to Coast
TRIP date selection
when would you like to travel?
Please select your preferred dates for on-demand trips or select a scheduled date for group departures. If you have booked a self-guided trip please understand that because your trip date is on demand and we must check availability of all properties on your chosen dates before it can be fully confirmed